SUNIN 7 TH-100s LACQUER REMOVAL
[Brand] Sunin7

[Item] TH-100s

[Name] paint remover, anti-white agents

[Specifications] 250ml

Sunin7 model paint is a brand new rise of the brand's model has formed a complete paint color, and has a bright color, hiding power, good adhesion, fine particles and other advantages. So more and more like the majority of model enthusiasts. Can be mixed with the brand model paint to use.

TH-100 stripping, anti-white thinner Description:

This product can be used to paint removal;

Just erupted workpiece flawed, soak in a container filled with TH-100's soak can paint with a brush to gently brush.
Spray a good piece flawed, and longer periods of time, soak in a container filled with TH-100's bubble is about one hour, you can use a brush to brush off the film.
Plating in the bubble in containers filled with TH-100's bubble about 2-2.5 hours, shake or brush paint with a brush.

This product can also be used in wet weather to prevent Paints appear white phenomenon, add a good amount in the total amount of paint to add 5-15%.

That is - a good paint: TH-100 = 100: 5-15.
Spray properly, can be used to soak out the finish of this product, use the product within five hours bubble does not hurt the workpiece.
Sample: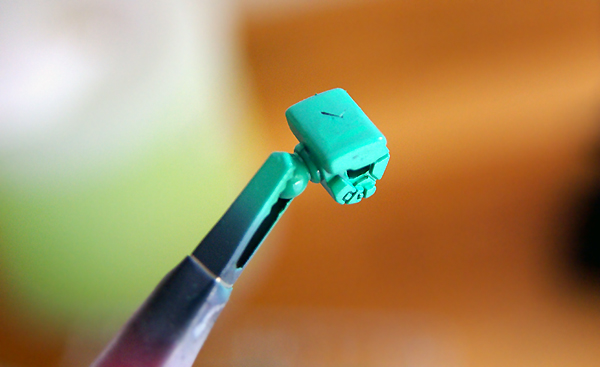 PRODUCT DETAILS
Capacity
250ML
ITEM SIZE
Weight
500g