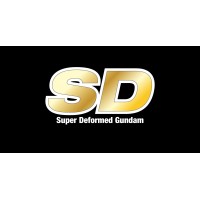 Not based on any particular scale, the super-deformed style features comically proportioned models, the most noticeable features of which are their very large heads.
Super Deformed Gundam kits are often very easy to construct but offer very limited articulation and require paint and detailing to truly "finish" the kit. The most famous line is the BB Senshi (or "SD GUNDAM BB Warriors" in English). There are also separate product lines: for instance, Superior Defender Gundam Force and Ganso SD Gundam (discontinued in the 1990s). Most kits of this line are from the Musha Gundam series and the Knight Gundam series.
- It is GUNDAM AGE-1 appearance from BB fighter! - WEAR3 form reappearance (Normal, Titus, Spar..
- BB Senshi Gundam appeared in AGE-2, full of gimmicks! - + Retrofit deformable wear! - Comes..
- Mobile Suit Gundam UC] Kshatriya appeared more! - Super Volume! Tetronic seal attached to the..
Showing 1 to 3 of 3 (1 Pages)