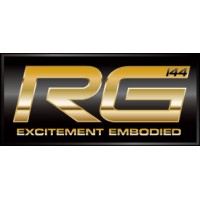 In 2010, RG (Real Grade) surpassed HG as the top-end series of the 1:144 Gunpla line.
These kits feature extensive detail and articulation, as well as a poseable skeletal frame comparable to the 1:100 Master Grade kits. The first RG kit was the 1/144 RX-78-2 Gundam, followed by the 1/144 MS-06S Char's Zaku II, GAT-X105 Aile Strike, MS-06F Zaku II (Green), ZGMF-X10A Freedom, and FX-550 Skygrasper [Launcher/Sword Pack].
Additional releases in this line are planned through 2011. During early 2012, the RG version of RX-178 Gundam Mk-II was released, available in both A.E.U.G and Titans colors. In July 2012 ZGMF-X09A Justice Gundam was released.
Showing 1 to 9 of 9 (1 Pages)